Victoria George-Veale
Victoria is an actress, presenter, singer, dancer, International title holder, & Royal Academy of Dramatic Art Shakespeare medallist. She studied at Stella Adler & Meisner schools, followed by the Royal Welsh College of Music and Drama and has experience in TV & film, alongside presenting for prestigious events such as London Fashion Week, Fashion TV & Russia film festival. Victoria has sung at BBC's Red Hot World Aids alongside touring with the Welsh National Opera and recently won "The Emerging Talent" award at the Orion Star Awards, London. She is a former Miss British Empire and was crowned Miss International Woman of Achievement 2018/19 in Los Angeles. Victoria has judged Mrs World, Face of Wales, Miss British Empire and will soon be on the panel for Mr & Miss World Icon 2020/21 alongside Bollywood stars Sonam Bajwa & Ammy Virk. Cover girl magazine shots include Supermodels Unlimited and International Face. Victoria & sister Lavinia "The Debutantes" have released their first 2 singles, played on BBC Radio Wales and performed at the BRITS after party earlier this year! Victoria is the official British presenter at Sochi International Film Festival, Russia and interviewed on the red carpet for Cardiff International Film Festival. She will be presenting Wales Fashion Week next year as well as Monaco Film Festival! Victoria runs her own school of performing arts, teaches acting at a UK leading agency and has received "Young Business Person of the Year" and "Training & Development" awards. Victoria starred in Owen Money's production of "Cinderella" as Prince Charming, returning as the role of Dandini in their adult panto "Buttons Undone". Victoria finished her 4 month tour this Feb as the lead role of Aladdin with TV star Julian Lewis Jones. Victoria created New Level Pageants with a view to making revolutionary pageants accessible to all. She firstly created the Miss Fresh Youth Beauty UK pageant because of her strong beliefs that every girl should be praised for their outstanding natural look. Consequently, many other revolutionary pageants were created, bringing a difference to the pageant industry. Her latest creation being Miss Regal World!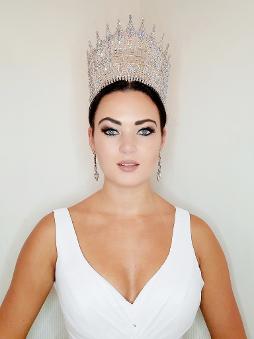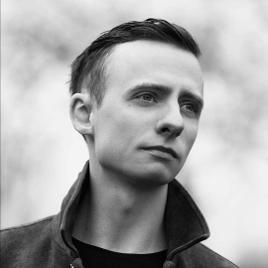 Darren Evans
Darren has thus far had a successful career in the Television And Film industry over the past fifteen years in the UK and the US. Starting off at thirteen years old, mainly doing theatre with the hugely popular Welsh playwright Frank Vickery, he found his passion and love for the arts and since then has gone on to star in well known programmes such as Casualty, Being Human, Requiem and Shakespeare and Hathaway all for the BBC, but perhaps best of all Darren is known for playing Danny Two Hats in the hit E4 Comedy Drama My Mad Fat Diary! Darren is no stranger to the US either having secured regular roles in Kurt Sutters (Sons Of Anarchy) The Bastard Executioner for FX and Dan Foglemens (Tangled) (Crazy Stupid Love) Galavant for ABC. On the big screen he has played roles in the Films A Streetcat Named Bob, Submarine and Hunky Dory alongside Minnie Driver and can be seen in the upcoming film based on the true story of champion winning racehorse Dream Alliance Dreamhorse! Darren also currently plays Ioan in one of the hottest and most talked about shows, Gangs Of London on Sky Atlantic. Darren has been an official panel member of New Level Pageants for more than four years and is delighted to be back on board once again working with his good friend Victoria.
Brenda Mejia
Born in LA raised in Chicago, Brenda started her career as a teen in beauty pageants. She caught the eye of a talent agent record executive whilst singing after winning Ms. Teen LA. She was signed to Rodven Records under Universal Music Group label as exclusive model for their ad campaign appearing on CD covers and commercial spots worldwide for the Latin market. Brenda was then offered a record deal by the label and formed her first girl band "Banda Mitotera", recording 3 albums, then transitioned to Brenda y sus Koquetas with a total of 6 albums she produced and co wrote her last album " Contigo Esta Noche" touring alongside artists such as Selena, Marc Anthony, and other Latin artists. Later, she transitioned into acting and became a known public figure on networks such as Telemundo,Univision and appeared on "The Talent Agency" on the WB network alongside winning a spokes model award. By 2005 she made her big screen debut in the film "The Lost City" directed by and starring Andy Garcia, Dustin Hoffman and Bill Murray. More recently, Brenda started her own division in the mobility space with a focus on providing free cellular service and devices to lower income and homeless families throughout LA and extended to many homeless families in the LAUSD school district. Over the last several years Brenda has decided to step back into the limelight appearing in commercials as well as upcoming TV series, hosting and producing a weekly radio show where she uses her platform to support celebrity organisations giving back and non profit charities empowering the youth. Brenda won the women of achievement Mrs. Elite California pageant in 2018 but her most amazing recent journey was the one that found her in Assisi Italy this last December. Here she received the prestigious award of LA Dame Di Pace (knighthood award of peace) from the Pope's order of the Knights of Malta in Assisi Italy. She was nominated for this award for all of her charitable and humanitarian work throughout the years as well as through her close work with the "Love is the Solution" non-profit group which charters "Peace based education".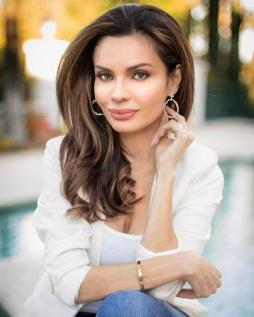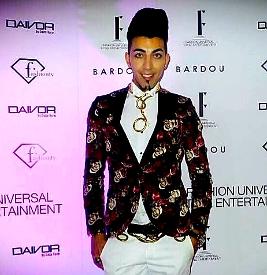 Barbod Mayriz
Barbod Mayriz is a fashion stylist, choreographer and image consultant specialist to London Fashion Week. His work credits include shows for Fashion TV, Cafe de Paris to name but a few. Barbod is known for setting the standard among London's fashion elite, impressing the industry with his eye for cutting edge style. He has a flare for detail whether it is designer, established or emerging, or High Street and possesses the ability to mix & match labels, looks and trends with astounding effect. Barbod studied fashion in London College of fashion and his passion and desire for fashion has moved him to the World's fashion capital - London! Barbod built relationships within the industry whilst working alongside leading fashion PR's. These media skills have given him the added bonus of not just being a stylist, but an expertise to build and raise his clients profile within fashion and to foster an awareness of his client's style. Barbod has dressed some of the UK's most known faces and London's top names within the fashion World - collaborating with media personalities on their appearance for events and has received recognition within the industry. As Barbod continues to work with his clients, PR and the media – the fashion world awaits his next 'creation' with anticipation!
© Copyright missregalworld