About
Miss Regal World is an exciting pageant welcoming all females from around the World to compete at an International level, but from the comfort of your own home on line! Our CEO Victoria George-Veale is the owner of UK based revolutionary pageant company 'New Level Pageants' and has much experience in the pageant world, competing herself in the past, winning National and International crowns. To read further about Victoria, please scroll down this page!
During this uncertain time, we realise how important it is to continue the enthusiasm and joy for pageant ladies across the World. Most activities, events and pageant shows have understandably been postponed or cancelled, leaving many contestants without a pageant goal.
Miss Regal World pageant is the World's most exciting on line pageant, open to all females from any country across the Globe! Contestants can be married, unmarried, divorced, widowed, have given birth or no. It is designed to enable pageant activity and competition to continue no matter what is taking hold of the World. This pageant will celebrate women in all their glory, their lifestyles and their passions! There will be 5 overall Regal World queens to crown! Please see age divisions below;
MISS JR REGAL WORLD - 12yrs and under
MISS TEEN REGAL WORLD - 13 - 17yrs
MISS REGAL WORLD - 18 - 30yrs
MS REGAL WORLD - 31 - 49yrs
CLASSIC REGAL WORLD - 50yrs +
The team will then select their Top finalists from each division, eventually choosing their 5 new queens!!
The Regal World pageant team and CEO Victoria pride themselves on running a fair an equal competition system where everyone will have an equal chance of winning. This pageant is proudly in association with New Level Pageants. NLP have held large scale National pageants in the UK for a number of years with queens going on to compete Internationally in Trinidad & Tobago! You may also have seen NLP aired on BBC1's TV series "Young, Welsh and pretty Skint" - where the TV followed contestants competing at one of NLP's pageants!
Victoria and the team are sincerely hoping that this pageant will bring you all excitement, happiness and perhaps even some new friends along the way!!
CEO - Victoria George-Veale
Victoria is an actress, presenter, singer, dancer, International title holder, & Royal Academy of Dramatic Art Shakespeare medallist. She studied at Stella Adler & Meisner schools alongside the Royal Welsh College of Music and Drama and has experience in TV & film, alongside presenting for prestigious events such as London Fashion Week, Fashion TV & Russia film festival. Victoria studied music, drama and dance at West End MT, London & has sung at the BBC's Red Hot World Aids concert alongside touring with the Welsh National Opera.
She very recently, won "The Emerging Talent" award at the Orion Star Awards, London this month! Victoria is a former Miss British Empire & was crowned Miss International Woman of Achievement 2018/19 in Los Angeles. She has judged Mrs World, Face of Wales, Miss British Empire and will be one of the official judges for Mr and Miss World Icon 2020 held in London alongside Bollywood actors Sonam Bajwa & Ammy Virk. Victoria and sister Lavinia "The Debutantes" released their first single, a cover of "(If Paradise is) Half as Nice" featuring Andy Fairweather Low and have performed their second single "My Precious Love" at the BRITS after party earlier last week. Victoria presented the Sochi International Film Festival in Russia'18 and is excited to work with SIFFA again next month, but meanwhile has been interviewing on the red carpet for Cardiff International Film Festival and will be presenting Wales Fashion Week this July. She will also be presenting the Monaco Film Festival in Feb 2021! Victoria's performing arts students have won the Open Welsh Dance Championships & Wales & West Dance Festival four years successively with many trophies per competition. She also teaches acting for film/television at a UK leading agency and received "Young Business Person of the Year" and "Training & Development" awards at the International Achievers Awards. Victoria starred in Owen Money's 2017 production of "Cinderella" as Prince Charming, then returned as the role of Dandini in their adult panto "Buttons Undone". Victoria has just finished her 4 month tour as the lead role of Aladdin with TV/radio stars Julian Lewis Jones & Owen Money.
Victoria created New Level Pageants with a view to making revolutionary pageants accessible to all. She firstly created the Miss Fresh Youth Beauty UK pageant because of her strong beliefs that every girl should be praised and recognised for their outstanding natural look. Consequently, many other revolutionary pageants were created, bringing a difference to the pageant industry.
The queens who will be the crowned winners of each age division of Regal World will gain a valuable title to add to their CV, will be promoted on the official pageant website and are welcome to make public appearances wearing their official sash and crown!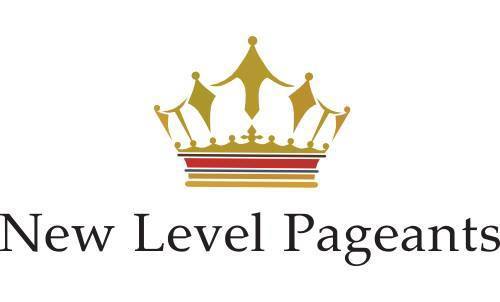 © Copyright missregalworld